May 2017 Newsletter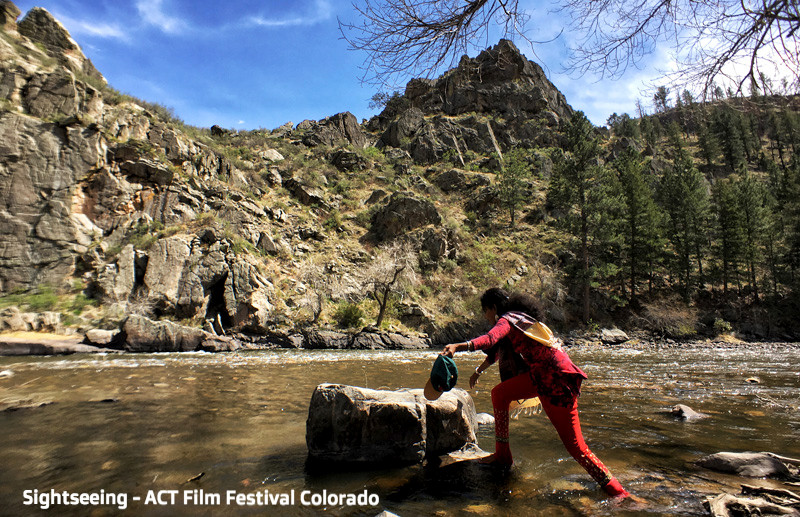 Spring has sprung and we're busy working on screenings, outreach and collaborations, with lots of travel in between, including Panama, India, Colorado and Ethiopia.

Let's talk about India
Elisa and Selvi were in Delhi a few weeks ago for meetings and screenings. The film was shown the Habitat International Film Festival, where it was co-presented by the Canadian High Commission. But you can't go to India for just one event can you? On this trip we had the chance to meet with a number of power-house women in important centers for women's rights.

One such meeting (and screening) was at the University of Delhi's Miranda House, a women's college which is at the forefront of women's rights activism in the country. The film screened to the Women's Development Cell that organizes events on campus that challenge and provoke conversation around feminism. It was an absolute honour to share Selvi's story to 100 impassioned young women, who we hope to collaborate with on future screenings across India.

Next stop was Zabaan, an independent feminist publishing house known for cutting-edge, progressive and inclusive work by and about women. We met with publisher Urvashi Butalia to talk about the possibility of working with Selvi on a book. You didn't know that along with driving, writing is what helped get Selvi through some of her toughest times did you? Her simple use of words and lively metaphors to comment on some of life's complexities is really quite remarkable. Yes, we are biased, but still!
We rushed from Zaban to reach the Azad Foundation to meet with their Women and Wheels trainees. This was Selvi's dream screening, sharing her story with a room full of women who are learning to become professional drivers. The post screening conversation was dynamic and at times emotional, as Selvi shared her experience and advice to the new generation of women drivers, and they shared stories of their challenges and successes. Our upcoming screening bus tour will bring us to many more organizations where women are training a career drivers.
Scattered between these events were meetings with UN Women, Magic Bus, USAID and CARE India to name just a few... all of this in just 4 days! During this hectic, productive and illuminating time, third year Queen's student Devon Labrie joined us for 24 hours, which you can read about over on our blog!