May 2016 Newsletter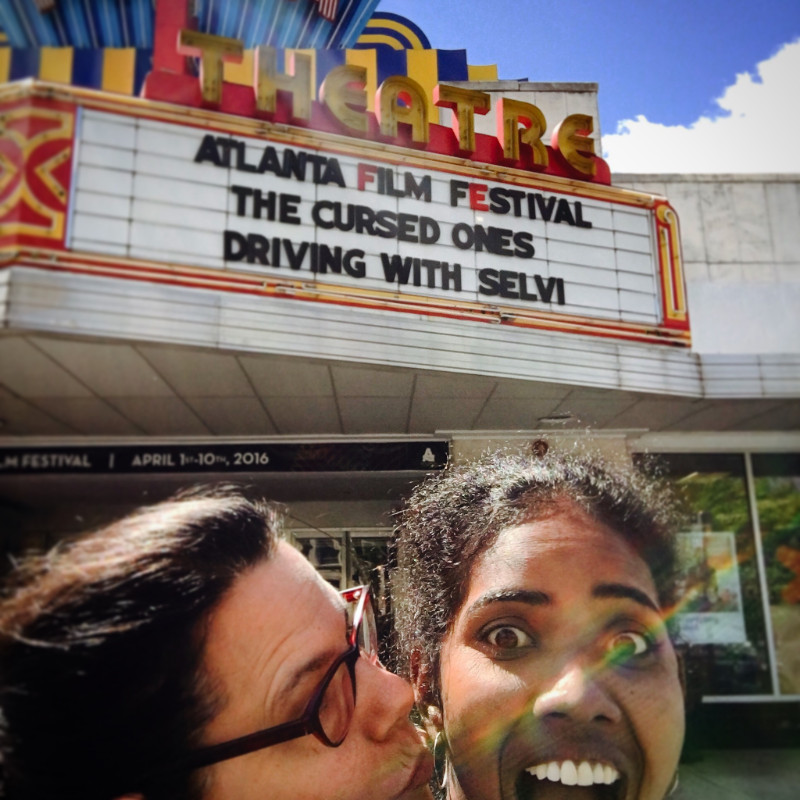 Hello Friends,
It's been a while since our last major update, but not because there's been nothing to tell you, rather, almost too much. Here's just a taste of what we've been up to.
FESTIVALS AND BROADCASTS

The film has had a veritable flurry of festival appearances recently, including: Victoria, FICCI FLO (Mumbai), Kingston and Wakefield, FrauenFilm Tage (Austria), Salem, Stockholm Feminist, Women's Film
Festival Vermont, Berlin Feminist Filmweek, Thessaloniki Documentary festival, Martha's Vineyard, Movies that Matter (Netherlands), Vera (Finland), Sarasota Film Festival, Atlanta, 4 Nights for Justice in Key
West, back to Kingston for a Kingston Canadian Film Festival Encore presentation, and then on to Geena Davis' Bentonville Film Festival and Documentary Edge in Wellington NZ.
Driving with Selvi aired in the Netherlands in March on NPO2, and earlier in the year in Jordan, Peru and Kenya on public TV, through our partner ITVS's Women and Girls Lead Global series. Elisa has been flying back and forth across the globe (with Selvi for much of it) sharing the film with so many audiences. In fact, since its release late September, Driving with Selvi has appeared at more than 30 festivals and reached audiences on six continents.
AWARDS AND SUCH
Truth to Power Award, for best doc, Reel Asian International Film Fest
Top 10 Audience Favourite, International Documentary Festival Amsterdam
Best of Fest Award, Wakefield International Film Festival
New Mavericks Award (recognizing a woman director), Atlanta Film Festival
Best Feature Documentary Award, Atlanta Film Festival
Nominee, Golden Sheaf Award, Best Documentary – POV, Yorkton Film Festival
Nominee, Golden Sheaf Award, Best Director – Non-Fiction, Yorkton Film Festival (announcing May 29)
UPCOMING SCREENINGS
Human Rights and Arts Film Festival (Melbourne, Aus.): May 17 (Elisa present)
Documentary Edge Film Festival (Auckland, NZ): May 21 (Elisa present) and May 29
Doc Edge Director's Talk with Elisa (Auckland, NZ): May 21
Yorkton Film Festival (Yorkton, Saskatchewan), May 27
For full details and links to buy tickets online, see our Screenings page.EDUCATIONAL SCREENINGS
This month we held our first official educational screening at La Salle Secondary school in Kingston, which was attended by 100+ students. The young people who watched the film were deeply moved by Selvi's story, and Elisa was deeply moved by their response to the film.

"Watching Selvi face so many challenges with such a positive outlook was pretty amazing. Sitting in a school auditorium watching a girl who never got to study makes me appreciate what we have here in Canada, and has given me a bigger picture of the world." (Grade 10 student)

All the best, Elisa, Selvi and Julia
You can read the original newsletter here